I know it's been ages since I posted last, but now I have something to share and a moment free to share it.
So we had our first professional pictures as a family done today. I just wanted to share some with you... but first, I'd like to set the mood. The following is a quote from the TV cartoon series Family Guy:
"You all think Christmas just happens. You think all this goodwill just falls from the freakin' sky, WELL IT DOESN'T! IT FALLS FROM MY HOLLY JOLLY BUTT! So you can cook your own darn turkey, wrap your own stupid presents, and hey, while you're at it YOU CAN ALL RIDE A ONE HORSE OPEN SLEIGH TO @#$&! AAAAAAAAAAHHHHHHHHH!"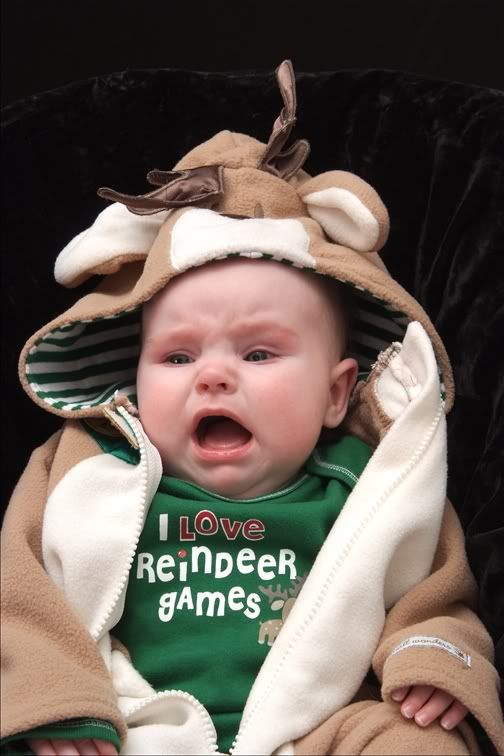 We now return you to our regularly scheduled programming! *Burl Ives croons Christmas tunes*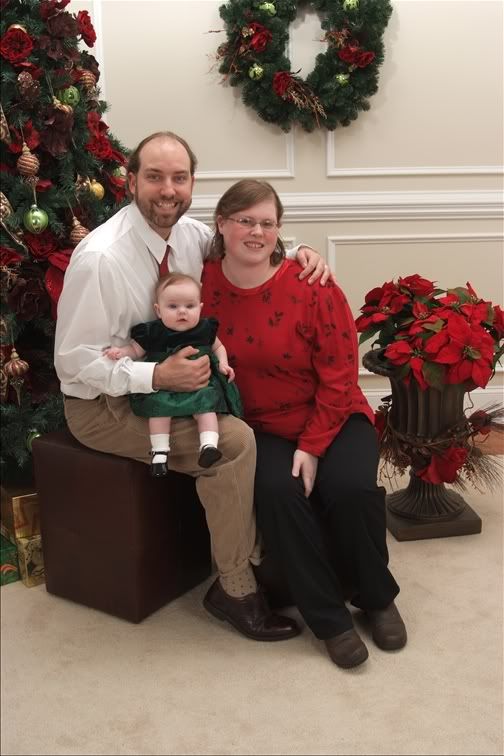 Our little dolly, Grace Anne, already 5 months-- HOLY SMOKES!
"Wait... what do you mean there's a fat man that comes down people's chimneys?!"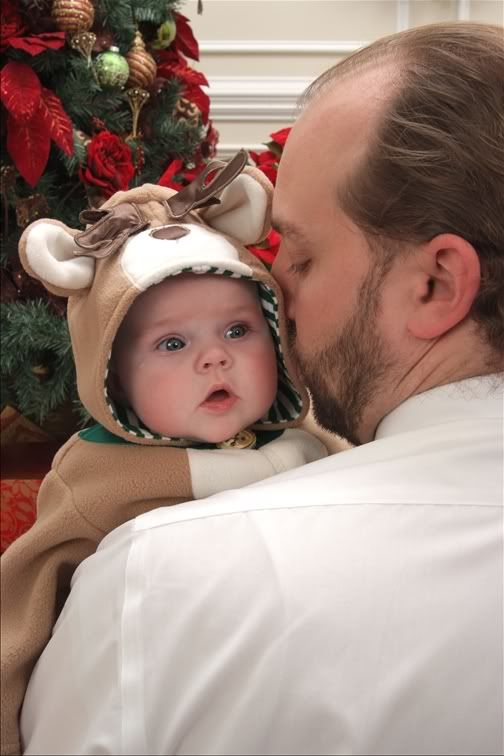 I love mah hubby!
After the reindeer suit, Grace was D-O-N-E and we were both trying to get her to calm down, which resulted in some suprisingly sweet & tender pictures:
Thanks again for letting me share with you. MERRY CHRISTMAS!