Happy Halloween weekend! Yesterday was Andy's birthday. We went to the Living Planet Aquarium.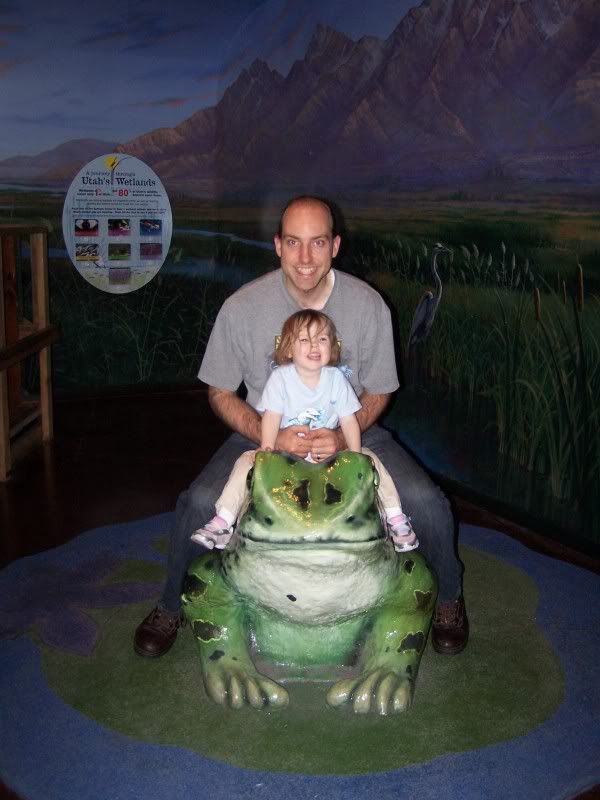 It was also our church's annual trunk or treat last night. Andy & I spent the week creating the backdrop for photos. It's a 7 ft tall headless horseman on Friesian (there were 2 panels, and each was 10 ft tall).
Andy couldn't find the pirate costume he wanted to wear, so I told him it would be totally cute if he dressed in his jammies with a newspaper & a giant mug. Grace was a dirty little pirate (most adorable one at the party, if I do say so myself), and I was a DEAD tired runner (nyuck, nyuck). My runner tag says "Dead Last 666"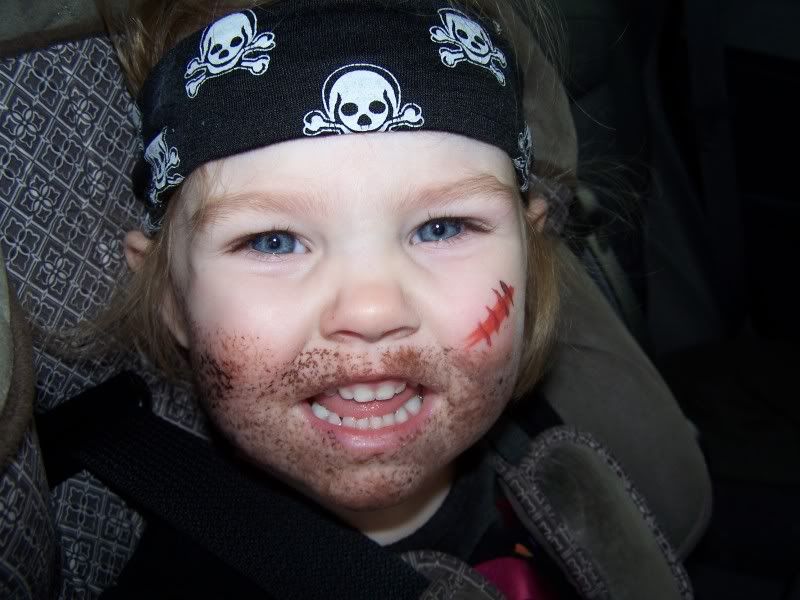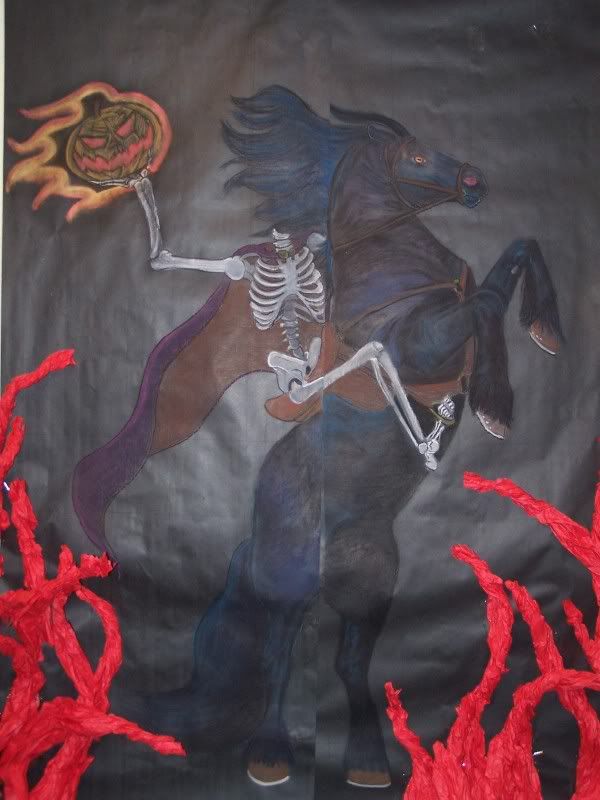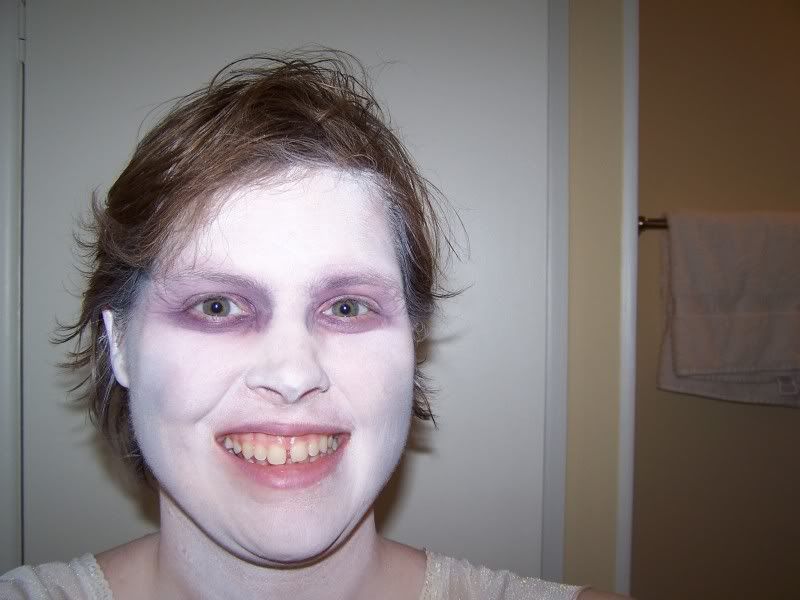 We will probably take Grace trick or treating tonight. her pirate shirt is dirty from make up, and she has a glow in the dark shirt with a black cat face on it. It would be easy & cute to just draw some whiskers on her face and take her around.

Have a safe weekend, everyone!