It's going on to 11 & we're almost done painting the corner! YAY! We started at 10.
We just need to do the edges & floor.
Andy is nervous that 2 cans won't cover our bedroom. We've already gone through half the first can, almost 3/4.
So to start I just want to tell you about this paint we got. It's probably the coolest stuff ever. It's VOC/Carcinogen free & has very low fumes, which allows me to help. It's safe for kids & pets, so we don't have to send our birdie or gerbils away while we do this.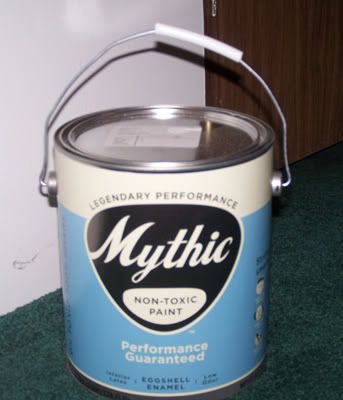 What hooked me is when we went looking at the different colors they had. We wanted a clean, off-white color. Ironically, they had one called Grace's Smile:
It has a nice warm peach undertone to it in certain lights!
Here's a picture of Andy painting: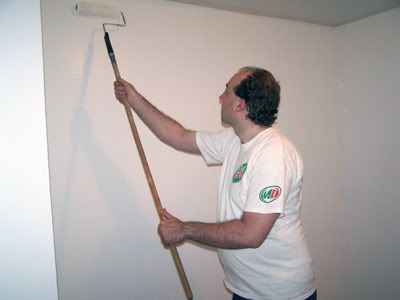 And just so you can see the color difference between the old & new paint:
Old on top, new on bottom.
and last, but not least...
Always remember:
"SAFETY FIRST!"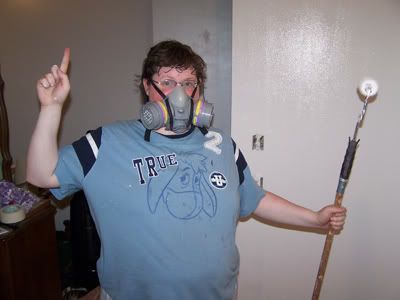 Goodnight, everybody!